A woman is more than a simple woman: she is a mother, a wife, a daughter, a friend and I think, we can say this list is almost endless. No wonder if these demands might break you down and you forget about yourself. If you would like to know how to become a real woman who enjoys life, check out this article!  
Being a woman is wonderful despite many disadvantages. (You probably know these disadvantages but we can handle every problem so let's do not talk about negative things now.)
The way I see it, every woman is a 'real woman' but sometimes -as I have already mentioned- we just forget about ourselves. Am I right?
It's time to discover 9 rules which will make you think of your life. Can you appreciate little things? Why do you feel insecure? How can you become more confident? How to be successful and be yourself?
Read on and find the answer to your questions! Discover the real woman inside you!
1. Don't chase happiness, just choose to be happy
A real woman doesn't chase happiness all the time. Of course, everyone wants to have a better future, a better life but most of us don't live in the present day, which is a big problem.
2. The most important and interesting this is the present moment 
Always have plans for the future, but don't wait for tomorrow all the time. Never got so busy that you forget to live your life.
3. Being a real woman is a privilege
Admire and appreciate that you were born a woman. Behaving like a woman is not enough. Always know it and feel it on your skin! You can cultivate your femininity everywhere, just think of your feeling, emotions, thoughts, body, behavior. What is more, you are lucky if you can become a mother as well, so appreciate it. Being a woman is a gift.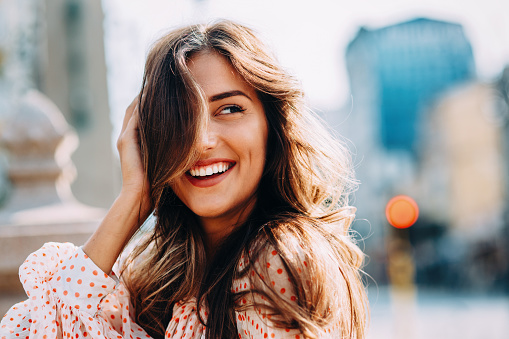 Each of us has our own pace of life. A real woman feels it and lives in harmony with it. Don't afraid to set the pace to the circumstances while managing the events in your life. Don't lose your appetite for life!
5. Be your own #1
Don't worry, it doesn't mean that you are selfish or insensitive. Being interested in your own life is really important!  You are also able to support, help, and sympathize with others at the same time.
Never says 'yes' if your heart says 'no,' and always listens to yourself and trusts your feelings.
6. You don't need a 'checklist' to show to others
Every girl gets this 'checklist' in childhood — from parents, teachers, relatives, friends, and colleagues. And unfortunately, many women devote their whole lives to marking off items on these 'checklists.'
It's time to not just create your own life goals but achieve them too! Don't get panicked if these goals don't meet the standards of society.
7. Grow out of being a 'good girl'
A 'good girl' is a daughter who has got one task: to be good enough to get approval, even if her own desires are totally opposite. After a while, you should leave your inner 'good girl' in the past but it doesn't mean that you ignore other's opinion.
Love the time when you are alone. Having time with yourself is the best time to recover.
9. Love your

 age. Always.
A real woman benefits from her age. Every age has its own beauty, sexuality, and charm.
As you can see, being a real woman is a complex thing. But don't care! Everything is up to you: live the life you dream about. Be yourself. Find yourself. Be real. It's never late! You are amazing.
Thank you for joining me and reading this article!